Shine on New Year's Eve! We offer you a special discount for the holidays, wonder treatment for 50% discount.
A 25-minute Wonder treatment has the same muscle energy consumption, metabolic process and calorie consumption as several hours of training in the gym. Only 4 treatments replace 6 months of traditional fitness. The results are already visible after the first treatment.
Wonder provides a unique, focused and selective high-intensity electromagnetic muscle stimulation that can be applied simultaneously to six muscle zones: abdominal muscles, gluteal muscles, arm muscles, lateral abdominal muscles, quadriceps and rear lodge. As we have already mentioned, the Wonder treatment has the ability to produce thousands of strong and deep muscle contractions that can cause immediate and radical muscle regeneration.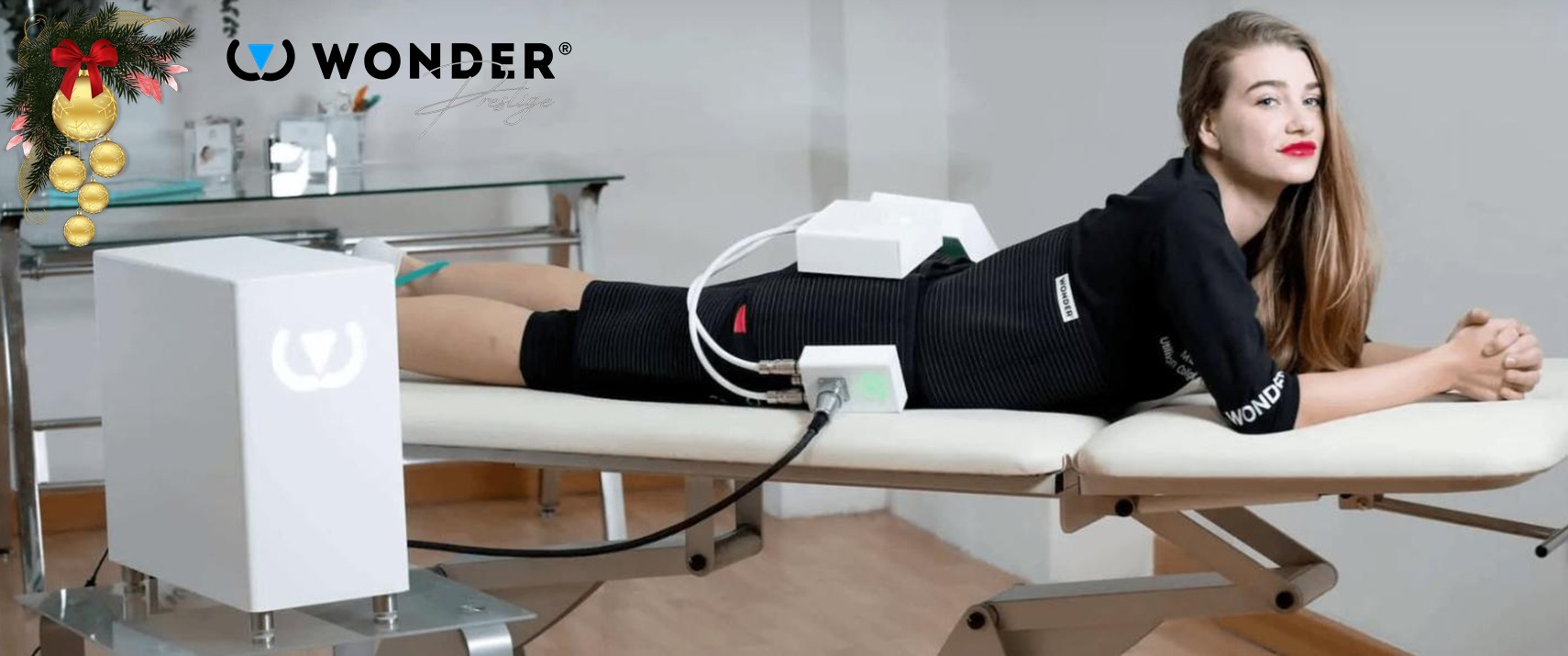 Don't miss this December action, especially if you are planning a winter vacation, when we logically think about skiing.
To go skiing, you need to prepare with exercises that activate the same muscles as moving on skis, that is, exercises to strengthen the muscles of the legs and buttocks, but it is also necessary to exercise to stabilize the joints.
Wait for the season ready and take advantage of this phenomenal December promotion!
All you have to do is relax and enjoy. The action for the Wonder treatment lasts until the end of December, so hurry up, don't miss this unique opportunity and book your appointment.
Sale of Wonder Prestige appliances
if you are interested in buying wonder technology, check out the new service we can offer you, the sale of Wonder Prestige devices. If you are interested in more detailed information regarding the purchase and ordering of the Wonder Prestige device, you can contact us by email: sales.serbia@wonder-world.clinic
You can see more detailed information about this offer on the Wonder page.